"God gave us yet another new year, 2021, as a gift."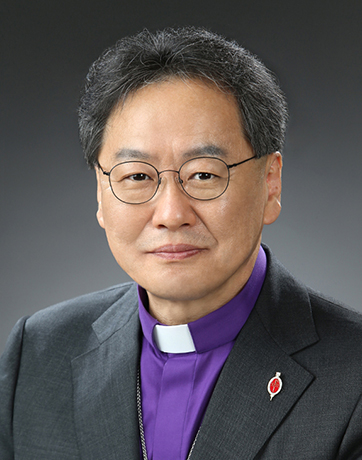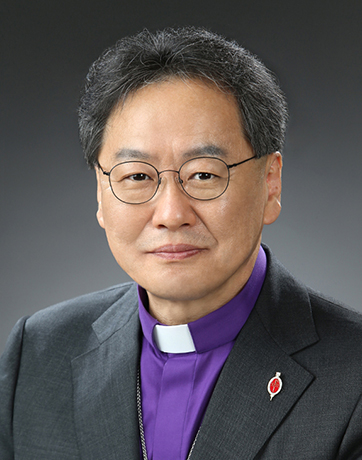 Thanks to His graciousness, God of Emanuel, we could pull ourselves through a time which we've never experienced before, a time which was indeed tough and uncertain. At the start of the new year we tried to foresee the coming days and make renewed resolutions only to find ourselves restless due to the discouraging news coming from different sources. Yet life of Christians, who reside in Jesus Christ, are always powerful enough to stand the test of time and resilient enough to create a new future. Not by our work, but through Jesus, who dwells in us and empowers us to overcome and prevail. This is why we could start a new year with inspiring hope. This year's motto; "Creating enriching life through extraordinary faith." has been set with an aim to encourage the congregation to move on and continue to march forward.
Extraordinary faith is not about something that's special or mysterious. It's about living a life centered around Jesus, a life that is set apart and holy. It's about shifting weight from me to Jesus and to stand firmly in faith, paying heed to the words of God. As we do so God will intervene and lead us to greater enrichment and fortification.
It's about time to rise up again. It's high time to unite to make this year a time of restoration. To this end, we need to strengthen our faith once again and carry out God bestowed work with gratitude and joy. First and foremost, worship service must be revived. Bible study and mission society activities need to be geared up and witnessing needs to be renewed. To be restored anew, we must be equipped with extraordinary faith in person so that God can come to us individually, stretching his arms in aid, guiding us to the path of overflowing blessing.
God allowed me a position at the Annual Conference as a Bishop with many things to be done. I see many small church members of the Southern Seoul Annual Conference having been hit hard by the impact of COVID 19. I feel it is our responsibility to share what we have with these troubled churches. I believe God has blessed Kwanglim to step out and serve and share when things get tough. It is my hope to reach out and help each and every member, but I have to say that I'm forced to do my best as circumstance allows. This I will do with all my best and humbly ask for your prayers and support.
This year, in particular, the Annual Conference, plans to set up a mission center at Zambia to bear witness and to provide education. We will also work with the United Methodist Church to combat AIDS and tackle the issue of child marriage in Africa. These missions also require your prayers and support.
Dear Congregation.
No matter how uncertain things may seem to be, I pray that our steps remain firm as we walk with Jesus, with God who gives us everlasting hope and with the Holy Spirit who brings renewal. When we do our best at our respective places, God will guide us and open the door to a brighter future. He will lead us to peace and holiness so that the neglected, the sad and the hurt can find love and comfort. All can have a fulfilling life, joyfully witnessing the love and aroma of our Lord, Jesus Christ. By the end of the year I hope and pray to hear many inspiring stories and testimonies of how God worked through you to accomplish His purpose. May God's blessing be with you and your family.
Jan. 2021 Senior Pastor : Chungsuk Kim